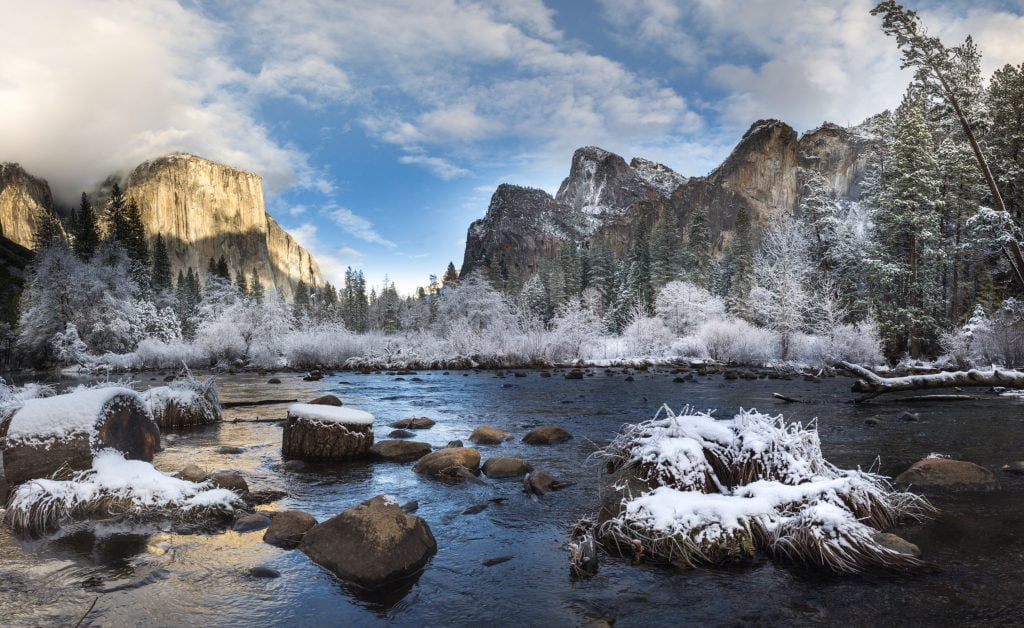 Christmas Dinner with John Muir
John Muir doesn't write much about Christmas, indeed one can imagine that he would be unimpressed with the tinsel and trappings of the holidays. However he enjoyed the company of others, and in this extract from 'Yosemite in Winter', first published in 1872, he was particularly taken with Christmas dinner!
…we slid smoothly over the astronomical edge of '71; Santa Claus came with very little ado, gave trinkets to our half-dozen younglings, and dropped crusted cakes into bachelors' cabins; but upon the whole our holidays were sorry, unhilarious, whiskified affairs. A grand intercampal Christmas dinner was devised on a scale and style becoming our peerless valley; heaps of solemn substantials were to be lightened and broidered with cookies, and backed by countless cakes, blocky and big as boulders, and a craggy trough-shaped pie was planned for the heart and soul of the feast. It was to have formed a rough model of Yosemite, with domes and brows of "duff" and falls of buttering gravy.
May we take this opportunity to wish all our followers a
Merry Christmas and a Safe and Healthy New Year!
We will be closed from 25 Dec – 19 January inclusive, please keep watching in the New Year as we unveil our plans for 2021.