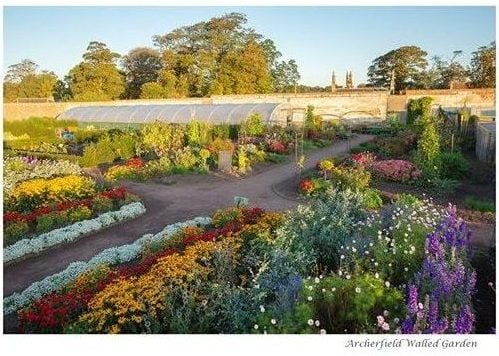 Exhibitions Now Online!
We are very excited that we have new pages where we can continue to show exhibitions we have planned but are unable to show this year.  We also hope to be able to keep adding to this offer to show past exhibitions, so make sure you bookmark the pages so you can keep returning as the content grows!
To begin with we are bringing information on John Muir, Earth, Planet, Universe, our summer exhibition that should have opened on 1 April. Curated by Friends of John Muir's Birthplace, the exhibition focuses on John Muir's legacy and his role as an environmental activist and successful campaigner and his relevance for our situation today in addressing the climate crisis. However, we have paused to reflect on the content of the exhibition in the light of the current COVID-19 crisis.
Following on from a successful run online and in the Museum before we closed, we are also delighted to bring you Sheila Sim's Gardens of East Lothian.  The beautiful photos are an oasis of calm, reminding us of nature continuing to thrive even although we are unable to spend time enjoying it at the current time. East Lothian has a long and proud heritage of gardening, and has produced several horticultural pioneers. With its good climate and fertile soil, the county has often been called 'the garden of Scotland'. Featuring private and public gardens, parks and designed landscapes from across the county, this exhibition showcases East Lothian in all its horticultural glory.
Click here, or enter through the Learn section of the website and have fun exploring!