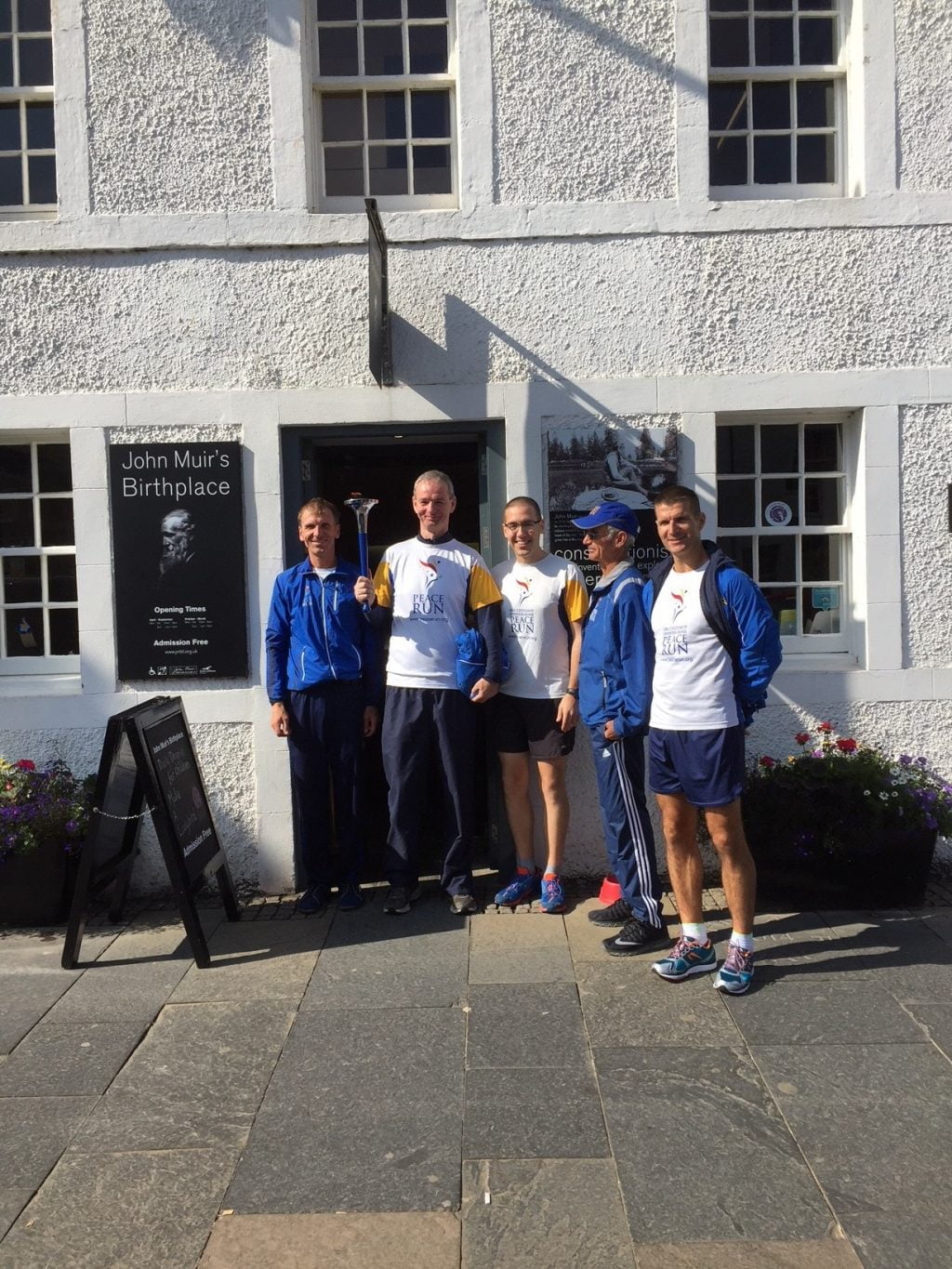 Peace Run
We were delighted this morning to welcome participants in the Sri Chinmoy Peace Run to John Muir's Birthplace.
The Peace Run is a global torch relay that symbolizes humanity's universal aspiration for a more peaceful world. Now in its third decade, the Peace Run is humanity's largest and longest grassroots effort for peace. Since its inception the torch has visited more than 150 nations.
Along the route people in thousands of communities — from children to senior citizens, from everyday folks to world leaders — will join the Peace Runners by carrying the torch a few steps or a few miles, each person adding their hopes and dreams in a global wave of friendship and goodwill.
Everyone can participate: athletes and non-athletes, young and old alike. Carry the torch a few steps, a few blocks or a few miles, or join in one of the thousands of welcoming ceremonies along the route. All it takes is your commitment to take a step for world peace. Everyone gets a chance to hold the torch. Find out more info at www.peacerun.org.