The Unruly Mystic: John Muir
Sunday, August 18, 2019 / 7:00 pm

-

8:30 pm

£8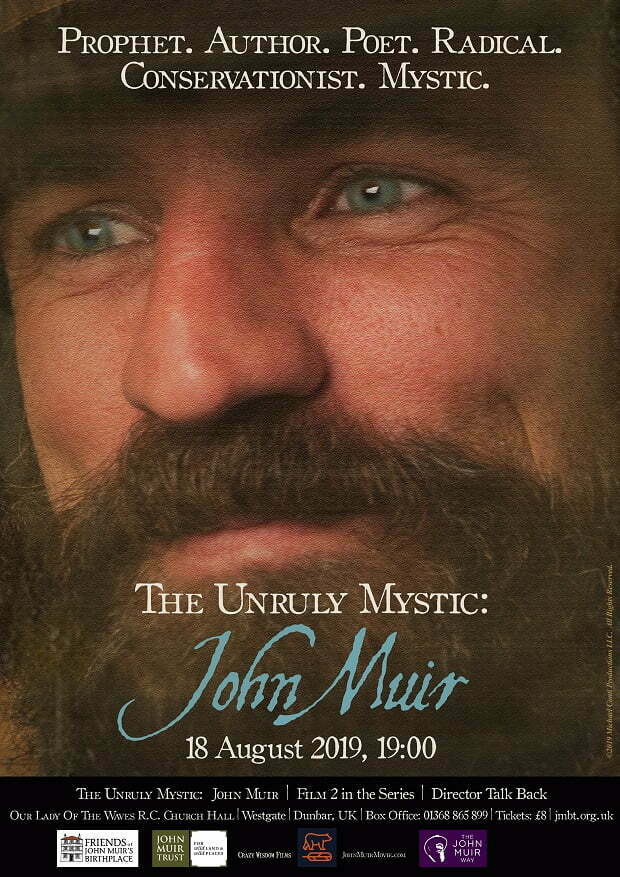 Friends of John Muir's Birthplace is proud to present the Dunbar premiere of a new feature documentary on John Muir – the Scottish-born pioneer of the modern nature conservation movement. Independent filmmaker Michael M. Conti will attend the screening at Our Lady Of The Waves R.C Church Hall for an audience Q&A about the man often hailed as the founder of the world's first national park system.
This beautifully photographed film explores the remarkable life and influential works of a patron saint of environmental activism. Against a backdrop of some of North America's most exquisite scenery, the documentary considers the connection between nature and spirituality, using the life and wisdom of John Muir – ecological preservationist and founder of Yosemite National Park – to explore how being outside in nature affects the lives of everyday people right now.
John Muir played many roles in his life: mystic, prophet, author, poet, conservationist, radical, all of which helped him succeed in his role as an advocate for Nature. Muir's writings have profoundly shaped the ways in which we understand our relationship with the natural world, and his legacy is commemorated in the John Muir Way – a long-distance walking trail that stretches 134 miles across Scotland's heartland, running between Helensburgh in the west through Falkirk and Bo'ness to Dunbar on the east coast and Muir's birthplace.
Dir. Michael M. Conti / US / 1h 10m + Q&A
The Unruly Mystic: John Muir (2018): Special Event
Sun 18 August 19:00
Tickets: £8
Limited tickets available at John Muir's Birthplace, call 01368 865899, or at the door of Our Lady of The Waves R.C. Church prior to the screening.