Mike Wurtz
Saturday, May 13, 2017 / 6:30 pm

-

9:00 pm

Free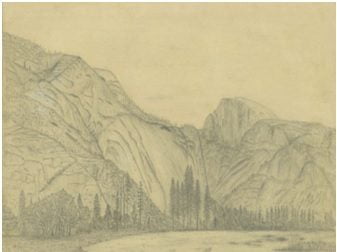 'John Muir the Artist'?
'The Artistic Expressions of John Muir'
Michael Wurtz, Head of Special Collections, University of the Pacific, CA
A key figure in the continuing John Muir story, Michael Wurtz, is paying a fleeting visit to Dunbar on 13-14 May. Mike is Head of Special Collections at the University of the Pacific, Stockton, CA. and one of his principal roles is as curator of the John Muir Papers and over a dozen Muir related collections. Today, approximately 75% of the surviving Muir papers of Muir are preserved at UoP.
Mike is paying a return visit to Muir's birthplace and offered to give a presentation on Dunbar's most famous son. From his list of topics, Friends of John Muir's Birthplace chose 'The Artistic Expressions of John Muir'.
'Muir the artist' is not a title that many would give him but, using artistic images from Muir's journals, letters, drawings, and manuscripts, Mike will examine how Muir used his masterful observational skills to study, promote, and protect our natural places. He will also use others to share some of Muir's gripping near-death adventures – such as the time he experienced an earthquake in Yosemite Valley.
[Right: Muir's sketch of Royal Arches and Half Dome, Yosemite Valley]
Mike's talk will be at Dunbar Town House on Saturday 13 May beginning at 7.00 pm but come along from 6.30 pm. Enjoy a glass of wine or a soft drink and a chance to meet Mike and fellow Californian Jamie Hinrichs, an environmental historian, presently following a PhD course at St Andrews University.