John Muir Award – 21 Years On
Monday, February 12, 2018

-

Sunday, March 25, 2018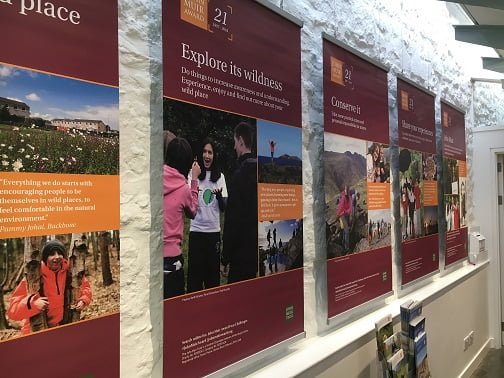 The public launch of the John Muir Award took place at Dunbar Leisure Pool on 26 February 1997. Twenty-one years later the John Muir Award is the main engagement initiative of the John Muir Trust. We are delighted to highlight some of the John Muir Award Activity in East Lothian in this free exhibition.
The many sides of John Muir are a huge inspiration  for John Muir Award Groups. Aimed at encouraging people to appreciate and understand the value of the world's wild places, the awards are helping to bring John Muir's message to wider audiences in this country. And this in turn is increasing awareness that Dunbar was the place where the young John Muir developed his love of the wild.
If you are interested in a John Muir Award for individuals or groups please visit the John Muir Trust Website https://www.johnmuirtrust.org/john-muir-award for more information.