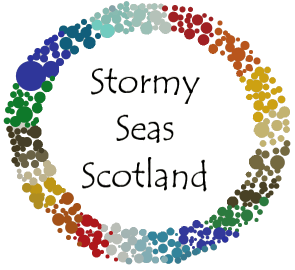 Stormy Seas Scotland pop-up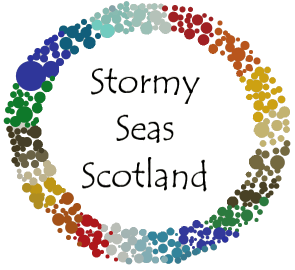 We are delighted to be hosting a pop-up from Kirsty at Stormy Seas Scotland in our shop. Kirsty is a local jewellery maker whose designs are all inspired by her love of the sea and nature surrounding Dunbar. We particularly love that the resin she uses is a by-product of the oil industry. By using it to make jewellery it is kept out of our oceans.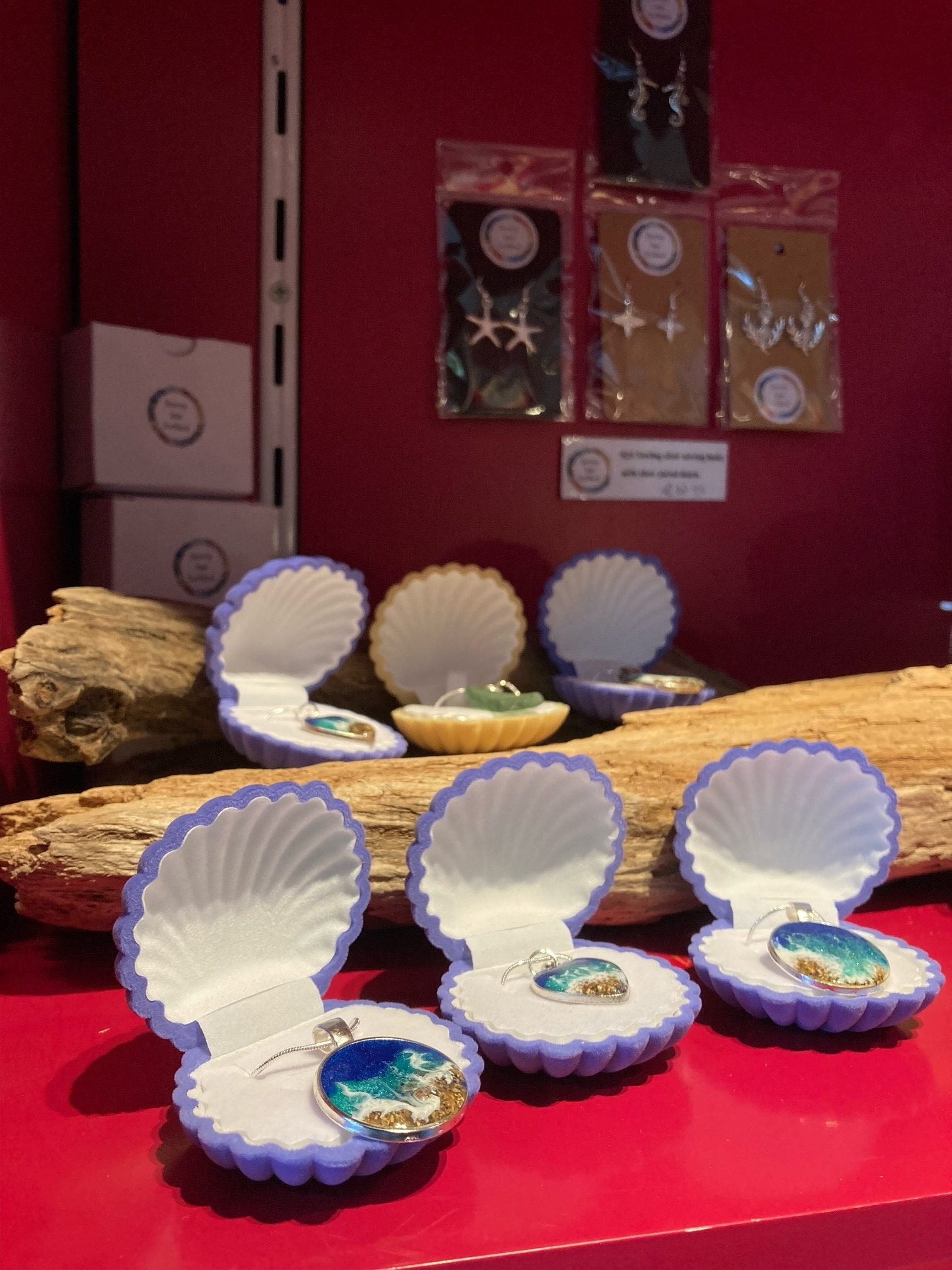 A bit about me…
My name is Kirsty, I live in Dunbar, a small town on the East Coast of Scotland. Growing up in a seaside town I have always had strong bond with the sea. I am passionate about nature and studied wildlife and conservation at University. I love nothing more than taking a walk along the beach, seeing what treasures I can find, as well as picking up the plastics, rubbish and netting choking our seas. I love making things and did jewellery making courses a few years ago. I have been making jewellery for family and friends for years and decided to set up a shop and combine my love of jewellery and the sea.
Sea glass
All of my sea glass products are hand crafted and completely unique using genuine sea glass hand collected around my local town on the South East Coast of Scotland (Dunbar). I love thinking of the story behind the material, how it came to be in the sea and where it has travelled.
Every piece is as unique as you. Even though the glass may have slight imperfections, these are the scars of what it has been through. It is a stamp of their story and I think it makes them more beautiful and intriguing.
Perfected by the waves…

Sea glass comes in a variety of shapes, sizes and colours. It originates from glass which has made it into the sea. Over a number of decades (sometimes even hundreds of years) these pieces of glass have been chemically altered by the salt water and physically tumbled in the waves which results in their smooth frosted appearance. Some of the most rare colours are black, pink, teal, yellow, red, orange and turquoise with purple, citron, cobalt, cornflower blue and aqua being very uncommon, white and bottle green are found the most often.
I love the fact that our seas and oceans recycle broken glass into a beautiful piece of frosted glass which you can wear as a piece of jewellery. Be careful of some advertising sea glass as it is not authentic and has not been produced by the sea.

Resin
All of my resin products are hand crafted and completely unique using high quality resin, inks, pigments and powders which are all vegan, eco-friendly and cruelty free. The resin I use is a by-product of the oil industry, by using it to create beautiful art and jewellery we are saving raw materials from going to landfill.
Products are influenced by the sea or nature.

If you are looking for a particular colour with a particular charm or have any other questions please feel free to contact Kirsty on Etsy, Facebook, or Instagram (@stormyseasscotland).