Slowly Growing exhibition
We are so pleased to be hosting Emily Tough's exhibition 'Slowly Growing' in our temporary exhibition space. The exhibition will be open from 24th June – 27th July 2022, 10am-5pm Monday – Saturday and 1pm-5pm on Sundays. As always, admission is free.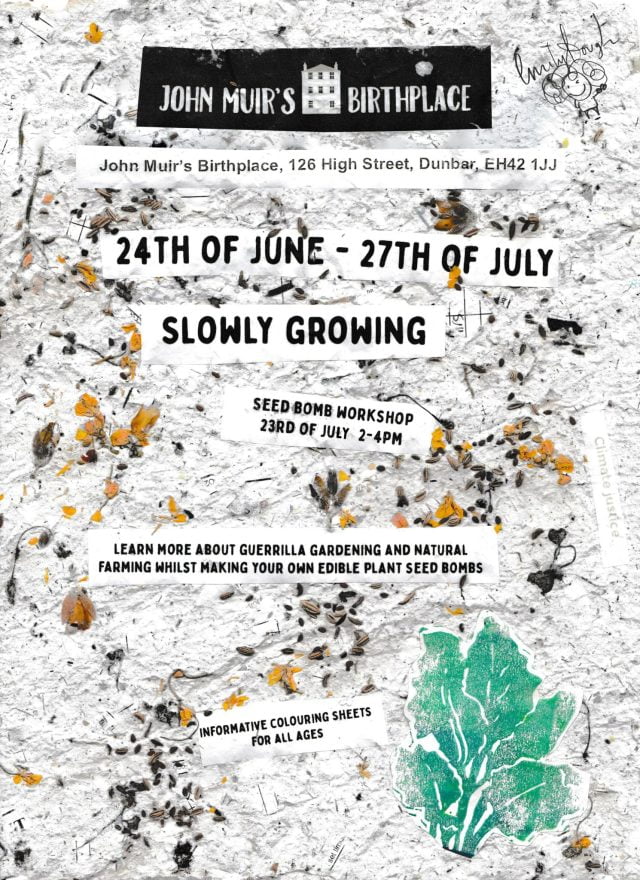 Emily began work at East Coast Organics early last year and has since learnt a lot about our food systems and their impact on the environment. As an artist, it is her natural inclination to share her learning through story telling. This exhibition combines the  artwork generated since working on the farm: 
I wanted to become part of the movement realising marginalised farm workers, which includes women working the land. They have historically been a very underrepresented margin of society, which in some cases has meant gross unfair payment and extorting labour. I've been very lucky to work with such wonderful women on the farm, they have really proven that farm work never could be a genderised occupation. Their knowledge and attitude towards this sometimes quite difficult process reaps huge rewards for farm and our work environment.
The work commissioned by PROPAGATE, a Scottish food collective, was the result of attending their fork to farm conversations. I recorded the outcomes of these dialogues and designed an illustration to portray the results.
I have been  making recycled paper-making for some time now. The invention of paper has realised lots of impactful moments on the worlds history. It's been curious learning and feeling closure to this process whilst experimenting with story telling through recycled paper. As an obvious use of communication, I have been using recycled paper making as a way of communicating and collecting food stories. I have been on a mission to find some of people's top-tips in growing, farming and gardening, and have started to catalogue our relationship to our food systems through recycled paper. I would love it if you could add your contribution in the notebook provided.
Find Emily on Instagram at @weagreeoneggs.