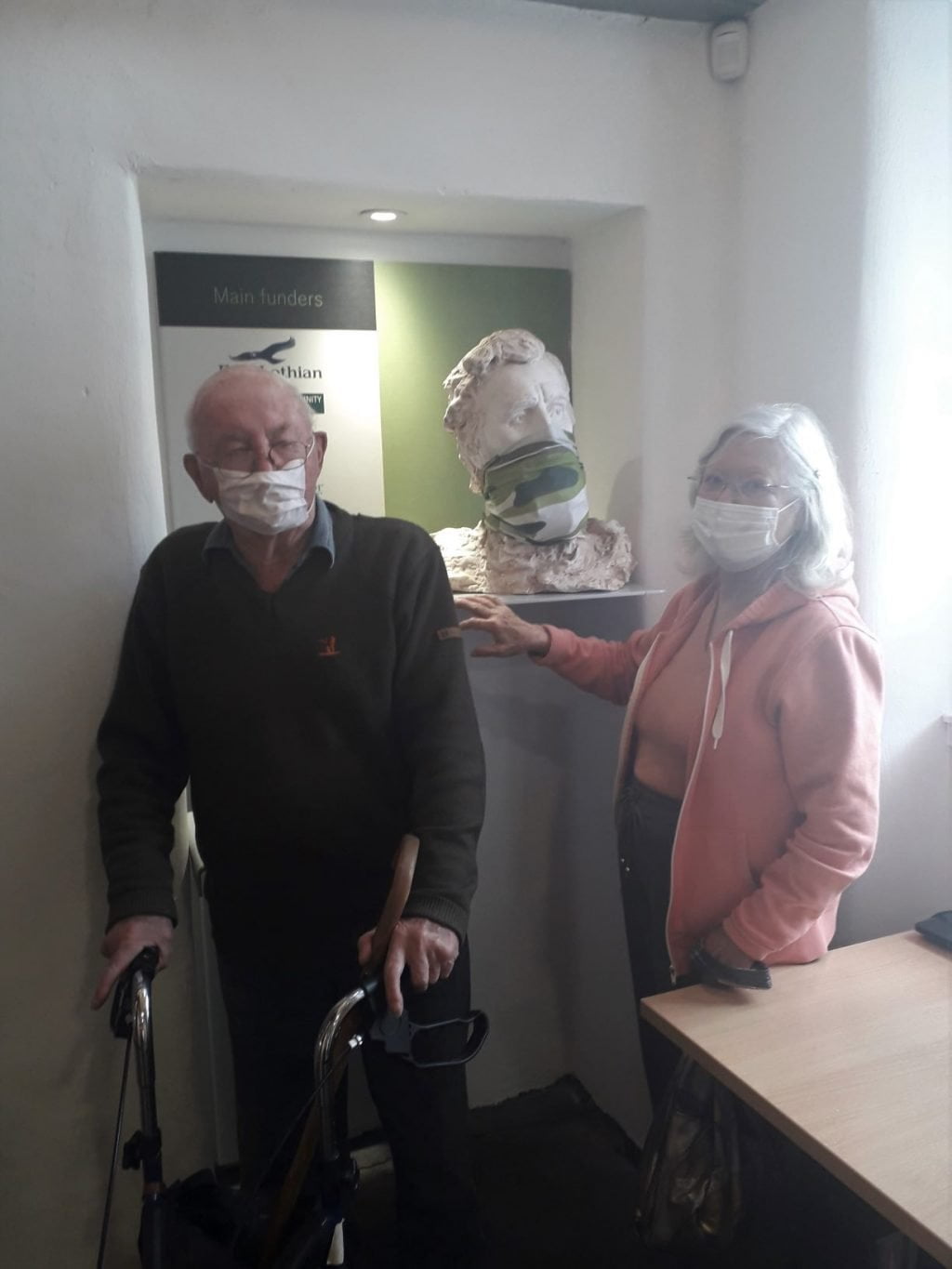 A Surprise Visit
One of the things we love about working in John Muir's Birthplace, is that we never know who our next visitor is going to be. Early in August, we were delighted to welcome Janice and David Simpson. Janice had worked with the artist Valentin Znoba to produce the statue of John Muir as a boy now in Dunbar High Street. Janice and David's son acted as a model for the statue.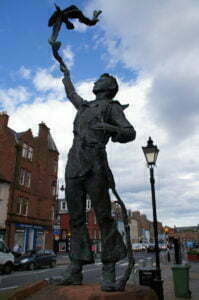 It was lovely to be told of how much Valentin Znoba  (1929 – 2006) admired John Muir and loved being in Dunbar – especially eating fish and chips!
Janice gifted the maquette of the statue, which can now be seen on the top floor of the Museum to John Muir's Birthplace. She also made and gifted the beautiful plaster bust of John Muir which can be seen as you enter the Museum on the ground floor. Janice explained to us how she sculpted the hair with her fingers, and how the shoulders of the bust actually represent the mountains John loved so much.