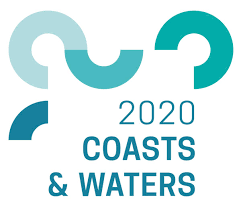 Kicking off 2020 – Year of Coasts and Waters
2020 is one of VisitScotland's themed years – this time celebrating Scotland's Coasts and Waters.
VisitScotland says:
'Scotland's diverse coastal scenery, ranging from dramatic cliffs and sea stacks to gleaming white beaches offers an unparalleled range of experiences, from water sports to whale watching and island hopping.
Our lochs, rivers and canals also play an important part in the visitor experience, offering boat trips, fishing opportunities and activity holidays, while the many nature reserves across the country are home to a tremendous variety of flora, fauna and wildlife.
Scotland's Coasts and Waters have shaped our history: from fishing and textiles to whisky and wave power they have influenced our culture, our stories, our way of life. The year will celebrate four over-arching themes: our Natural Environment and Wildlife, Historic Environment and Cultural Heritage, Activities and Adventure and Food and Drink.'
This short video has been produced to show the highlights.
Watch out this year for our own series of events connected to this exciting theme.