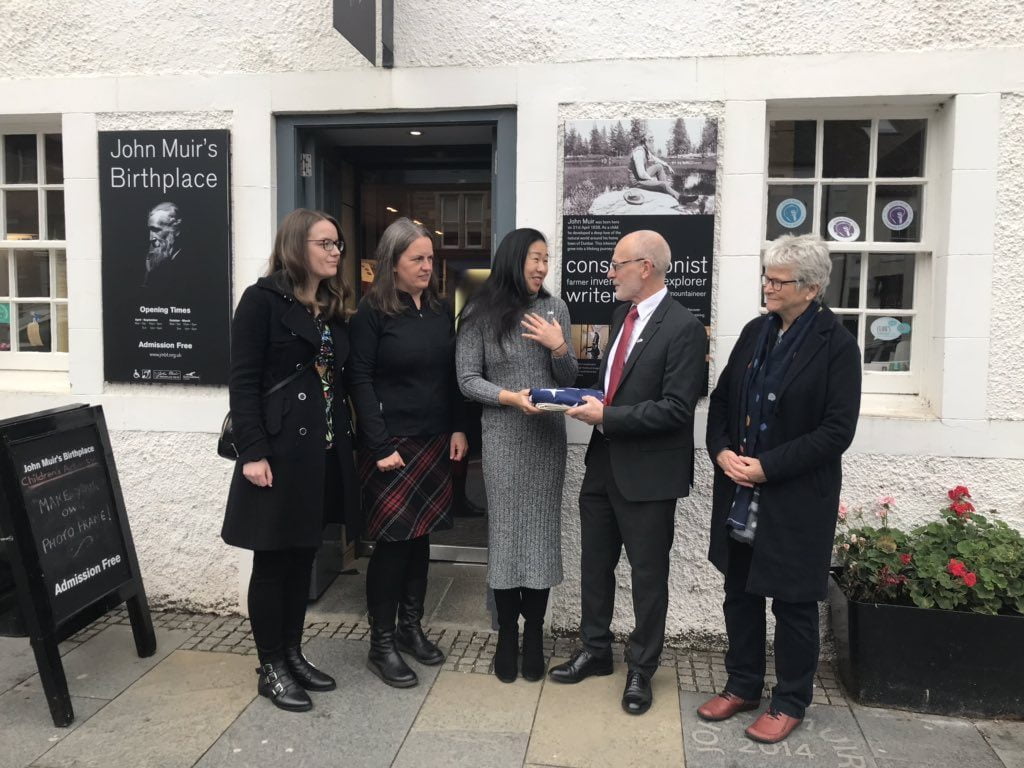 Exciting visitors at John Muir's Birthplace
Obviously we are extremely fond of all our visitors, actual and virtual, to John Muir's Birthplace.  However over the last week or so we have had some very exciting visitors.  On 25th October we welcomed Ellen Wong, US Consulate General from Edinburgh.  After being shown around by JMBT Trustees Will Collin, Duncan Smeed, Daisy Clark and Liz McLean, Principal Officer Wong signed the visitor's book: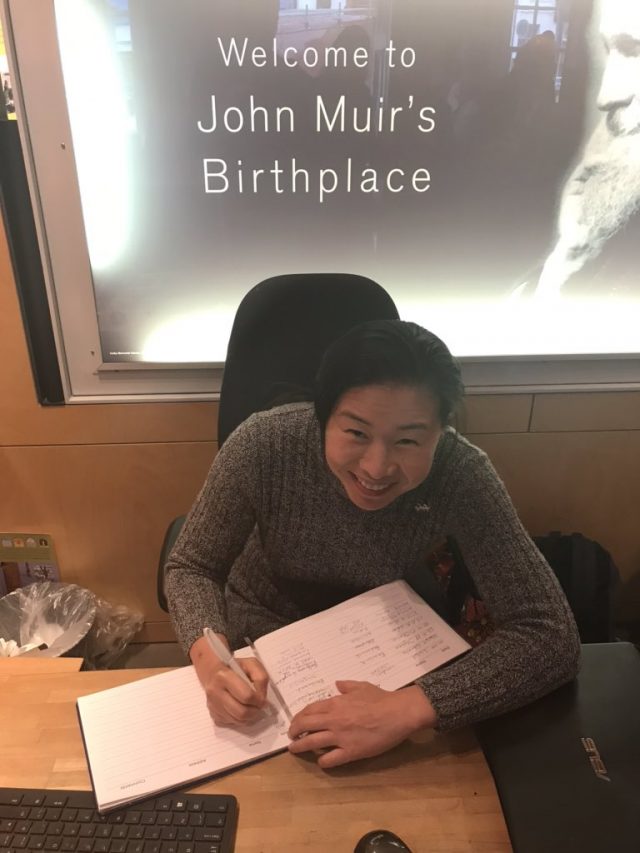 'Amazing Exhibition to highlight the important work, life and mission of iconic Scottish American John Muir. thanks for the work you do to ensure his goals continue on to the next generation.'
During the previous week, we also received a surprise visit from Allison Theubet and 2 of her daughters. Allison very quietly informed us that John Muir was her great, great grandfather. John's eldest daughter, Wanda, was her great grandmother. Although she was born in California, Allison now lives in Germany and was in Scotland for a short visit.