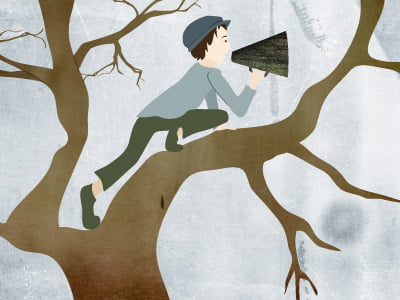 Winter Hours
From Monday 1 October 2018 John Muir's Birthplace will move to our winter opening hours of Wednesday – Saturday 10am – 5pm and Sunday 1pm – 5pm. We will be closed on Mondays and Tuesdays.  We often get asked if we are quieter in the winter months, however this is the time in which we do our planning for the season ahead.
We will be visited by more than 1500 school children over the academic year, including most P5 classes in East Lothian undertaking their John Muir Project as part of their Citizenship Studies.
The run up to Christmas can also be busy as people like our selection of local crafts made within 30 miles of Dunbar, including: Chain Bridge Honey Farm toiletries; Lothian Lavender Candles and soaps; Back From the Beach Seaglass Jewellery; Sheila Sim and Gordon Jenkinson Cards. We also have a wide selection of books by and about John Muir and the wilderness.
So we are here throughout the winter and we are kept on our toes! Please pop in and see what we're up to and you may get a sneaky peek of what we have in store for 2019!