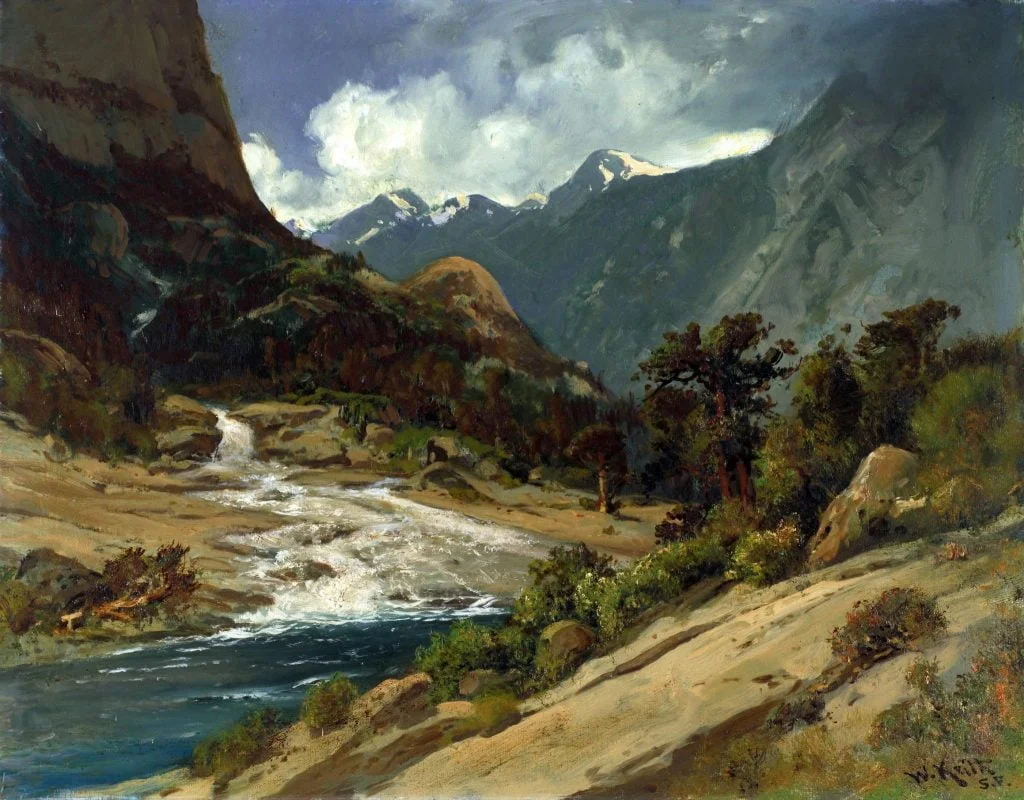 William Keith and John Muir: Kindred Souls
Our next exhibition due to open in 1 April 2018 will be curated by Friends of John Muir's Birthplace. The theme is the life of artist William Keith and his friendship with John Muir. Entitled 'William Keith and John Muir: Kindred Souls', it charts Keith's life from his birth on 21 November 1838 in Oldmeldrum, Aberdeenshire, until he and Muir first met in Yosemite Valley in October 1872.  The two instantly became friends, bound together by similar interests in, and attitudes towards, nature and of course their Scottishness. The exhibition continues to trace their togetherness until Keith's death in Berkeley, California, on 13 April 1911.  As a measure of how close the two Scots were, John Muir was the leading pallbearer at his friend's funeral.
A prolific painter, mainly in oils, Keith is estimated to have produced around 4,000 paintings and sketches. Tragically half were destroyed in the San Francisco earthquake and fire of 1906, either in his studio or in the homes of patrons.  As well as using images of his painting to illustrate the text, Friends' exhibition includes eight reproductions of Keith works.
Entrance to the exhibition is free