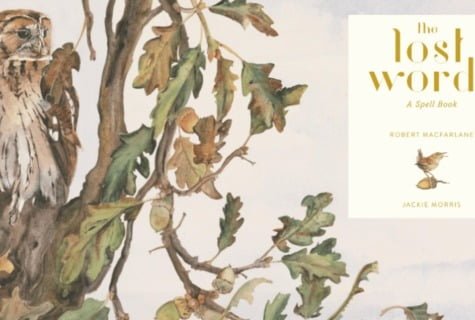 The Lost Words
With acrostic 'spells' by Robert Macfarlane and beautiful watercolour artwork by Jackie Morris, The Lost Words conjures back to glorious life some natural words fading from usage.
Published in October 2017, this stunning book focuses on words that are moving to the margins of many children's lives and stories – bluebell, dandelion, otter, kingfisher, acorn – and presents them as both challenge and celebration.
Now available in John Muir's Birthplace for £20, this book makes a lovely gift for all ages, or just treat yourself!  The John Muir Trust has also produced some fantastic resources for groups and schools which can be found on their website https://www.johnmuirtrust.org/initiatives/the-lost-words including an explorer's guide, posters and a literature and nature resource.